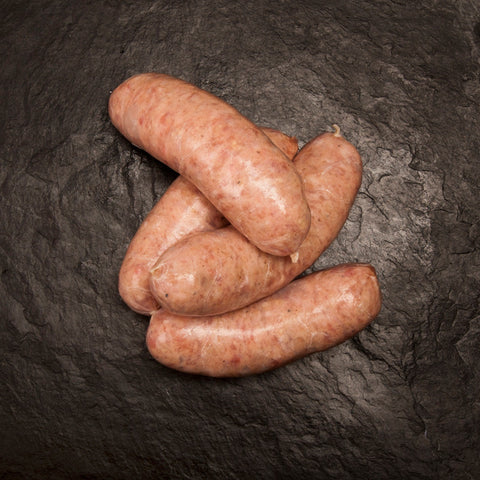 Suffolk 'Scrumpy' - Pork and Bramley apple sausage
£6.50
Free-range pork ~ Suffolk Apple Juice~ Fruity
Made with wonderful Suffolk reared free-range pork, slowly reared near our shop in Aldeburgh
We use a mixture of boneless shoulder and belly to create the perfect mix of fat and lean minced pork.
We then mix in a blend of herbs and spices, and Henry's Bramley apples and juice, all grown on his farm over at Kenton, to give you a course, meaty but fruity sausage and a delicate flavour from the fragrant herbs. Brilliant in a bap, but also great with mash. 
My children love them.....
We rotate our flavour sausages weekly,  so these may not always be available.