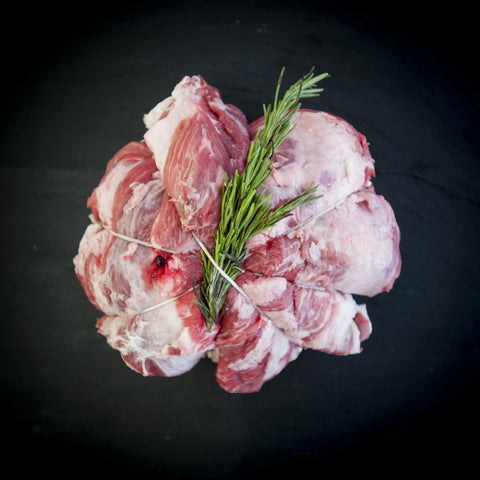 Mutton Shoulder boned & rolled
£47.50
Sweet flavour ~ slow cooking ~ easy to carve
Locally reared Mutton hung for a minimum of 14 days. We de-bone the shoulder and tie for ease of carving.
The shoulder is best slow cooked, the rolled shoulder should be cooked for the minimum of 4 hours on a low temperature 140 - 150 degrees
Sit on a bed of root veg, some red wine and plenty of sea salt, garlic, rosemary and thyme. Cover with foil for the first few hours and then remove to crisp up the outside.