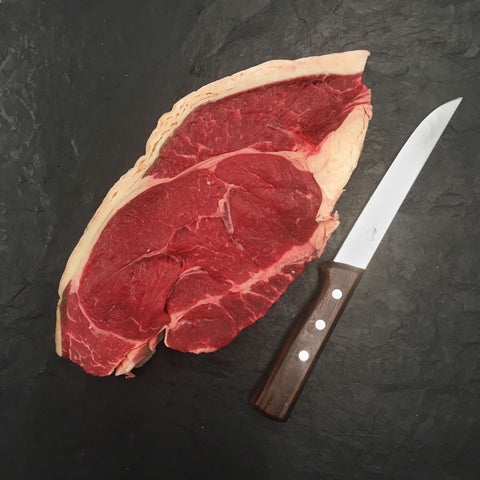 Grass fed Beef Rump steak box
£49.00
Real meat~ Marbling~ Great texture
Whoever you send this to, they will love you for ever. Our beef rump is all traditional breed and pasture fed on lush Suffolk pasture.
Rump steak is the least forgiving, so more than other steak, it is critical that these important criteria are met. We use grass fed traditional breed, slow growing beef cattle. We dry age our beef for a minimum of 4-5 weeks.The rump steaks need to be cooked hot and fast, and then rested for a good 10 minutes before serving.
We take care of the first two, the last little bit is up to you....
The rump steak is cut from the top end of the leg and consists of three defferent muscles, each offering their own characteristics of flavour and texture,with a generous layer of at around the outside. This gives tremendous amount of flavour and added texture. Great to cook on the griddle pan, essential to rest the steak.
One of these beauties could feed two, but one to yourself is fine, surely!
We also include in this box a high quality US style victorinox boning knife, which works really well as a steak knife.