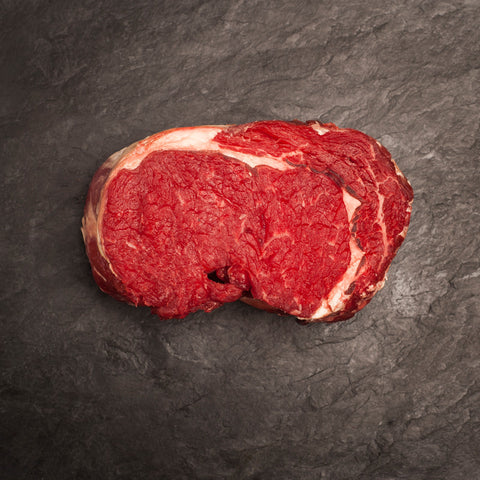 Unavailable
Old Cow - Ribeye Steak
£19.50
This is a seasonal item - email us to request notification when back in season.
Traditional breed ~ Dry aged ~ Marbling

This Lincoln Red 'Old Cow' has grazed for its whole life with the Yarn Hill Herd on the meadows and marshes at Iken, next to the River Alde. The Yarn Hill Herd is certified under the National 'Pasture for Life' accreditation scheme. 
We have been hanging the carcass for eight weeks and it's now just about perfect.
There is an unbelievable flavour and texture to this steak, something that is unique and special. Cook it pink and go large to share.
500g approx - for one greedy or to share!
**This product is only available for delivery on Thursday 7th September or collection from our Aldeburgh shop from Thursday 7th - Saturday 9th September. Please ensure you select the correct date when you checkout.**