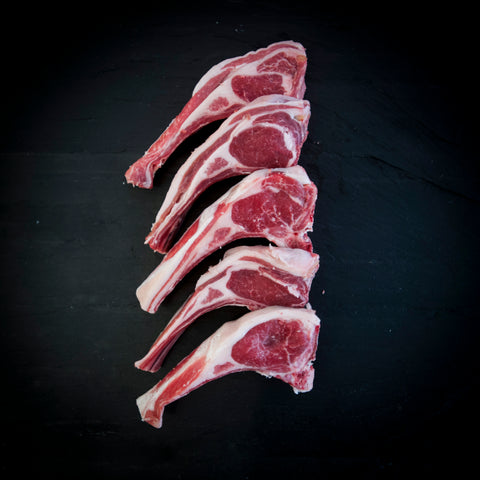 Lamb Cutlets
£13.20
Sweet ~ quick ~ tender
We hang our locally reared lambs for a minimum of 7-10 days to ensure flavour and tenderness,
Lamb cutlets are from the best end of the lamb, and have sweet tenderness all of their own. We like to cut our cutlets fairly thin so they are quick to cook.
Pan fry until brown then allow to rest, brilliant marinated in red wine, thyme, garlic and chilli flakes.
Available in packs of 6 (5 pictured) you will probably need 2-3 each