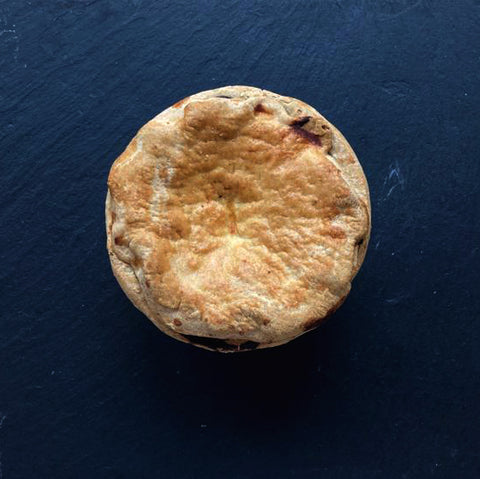 Unavailable
Grass Fed Steak and Ale Pie
£6.00
This is a seasonal item - email us to request notification when back in season.
Our own grass fed beef ~ Handmade pastry~ Rich and Delicious
 This Lincoln Red 'Old Cow' has grazed for its whole life with the Yarn Hill Herd on the meadows and marshes at Iken, next to the River Alde. The Yarn Hill Herd is certified under the National 'Pasture for Life' accreditation scheme. 

These pies are hand made by our in-house chef using juicy chuck steak and locally brewed ale, marinated in the ale, herbs and encased in crumbly shortcrust pastry - a big fat hearty pie for one person. Mmmm