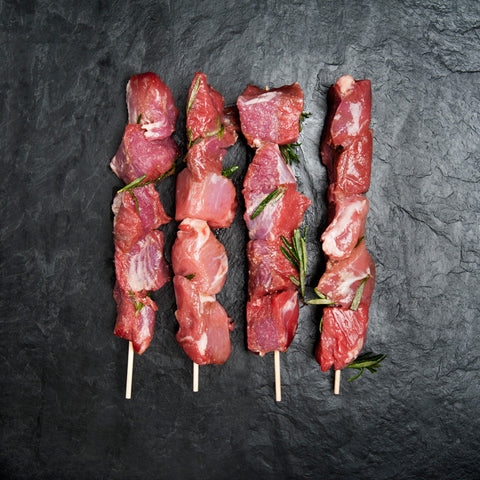 Unavailable
Marinated Suffolk reared Lamb Kebab
£6.30
This is a seasonal item - email us to request notification when back in season.
Lean ~ Free range lamb ~ Handmade
Lean cubes of lamb leg, marinated with olive oil, sea salt, rosemary and garlic. We keep it simple.
Each kebab weighs 180g so one each with other bits.....